PRAY FOR OUR TROOPS
Ashley Machine honors one of our own. Stuart Barnes-Israel
1st Lt. United States Army
Deployed from USAG Grafenwoehr, Germany
Serving in Afghanistan since July of 2011
1st Lt. Barnes-Israel has 24 men in his squad and they work with the villagers and Afghan police to build better communication between the two.
Click on image for larger view
Stuart explains the mission in Paktika
We at Ashley Machine would encourage you to join us in praying for our troops. It is because of them and those who have served before, that we enjoy the freedoms we have today. We ask that you pray for our men and women who serve tirelessly for our armed forces.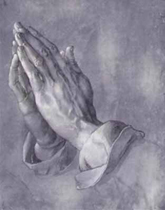 Oh heavenly Father, keep our service men and women safe from harm. Guide them on their journey and give them the courage to defend our nations' liberties and freedom. Make them honest and diligent in their mission. May they always be loyal to their superiors and each other. May they always respect their comrades and those they represent and defend. Let them be proud of the service and duty to their country. Help them keep faith and resist temptation in the turmoil that they may face. Instill in them the pride of patriotism and honor. May their families understand, support, and persevere their commitment to duty. Let them return from duty safely and with the most respect, regard, and appreciation from all that they serve. May they honor the flag, the country, and its people, now and forever.

Amen.
Prayer © 2011 Joe Grimm Wood Grove Collection